Actions
Our areas of intervention in social circus
Feet on stilts, head in the stars. Here, young people start dreaming again.
Cirque Hors Piste primarily reaches out to young people aged 15 to 30 who have experienced marginalization during their lives.
Being marginalized can stem from various factors: homelessness, poverty or extreme poverty; broken family ties, such as running away or living in a youth shelter; substance abuse and addiction; mental health issues, and others.
A variety of initiatives to act in continuity. An alternative approach to meet young people's needs.
Our actions revolve around:
Connecting with hard-to-reach youth.
Providing youth with opportunities to experience an individual and collective space for action, creation, and reflection that supports their ability to find their place within the community.
Developing pre-employment skills such as punctuality, motivation and perseverance.
Offering positive group experiences that improve their self-esteem and enhance their autonomy.
Facilitating interactions between them and the community focused on sharing and discovering.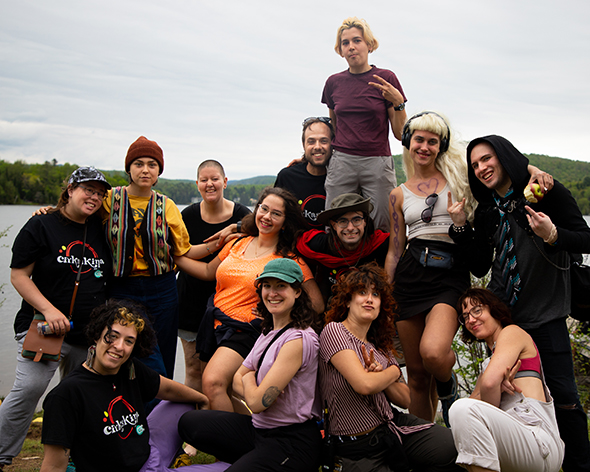 These 5 elements aim to address the recognized and extensively documented needs of this category of young people: the need to connect; the need to experiment, create, have fun, reflect and gain awareness; the need to prepare for the future; the need to (re)gain self-confidence; the need to be part of their community. (Colombo, 2015, Bellot et al. 2010, Rivard, 2007)