Simon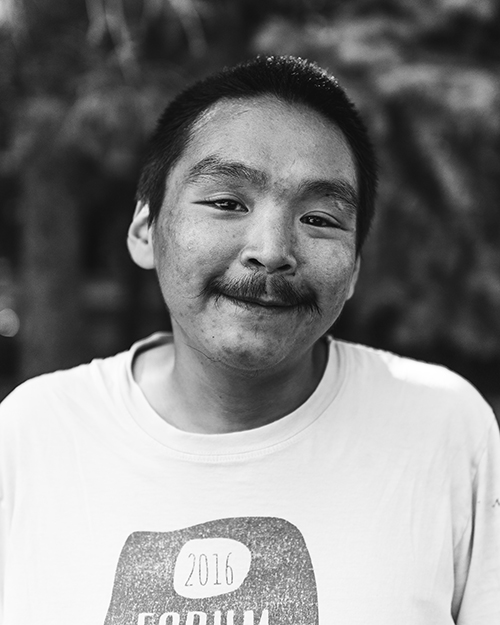 I was born in Puvirnituq. I've been in Montreal for 8 years now, 5 of which I spent on the street. That's where I heard about Cirque Hors Piste. Since I was very young, I watched circus shows, but I never tried it myself because I didn't have the right tools.
I think the circus is about reconnecting with my childhood because the circus is childlike and it's about having fun. It's a great way to find relief, to liberate yourself.
I talked about it with my mother and ever since I've been doing this, I try to send as much information as possible. Because social circus can help many people, especially those in isolated communities.
The audience... it's the audience that gives me my energy. After that, it stays with me.